A woman's wardrobe comprises a variety of clothes starting from dresses to trousers and more. Some of these are for style, others for comfort and few, for both. Tights also occupy a significant place in the wardrobe primarily because they can be worn for a lot of purposes. When it comes to tights for women, the right fit and comfort are of utmost importance. In fact, many women fail to grab tights that are actually completely satisfactory. And that is the reason why you should go for a reputed brand like Dolce & Gabbana while buying tights and stockings.
At Dynacart, the much-loved online shopping platform, you can find a wide variety of D&G tights that are as stylish as they are comfortable on the skin.
Dolce & Gabbana, as most fashion-conscious buyers might already be aware, is an Italian luxury fashion brand. It is known for its clothing range as well as accessories for men and women. At Dynacart, you can find D&G items on sale and with discount offers and can therefore, strike a great deal.
Here is just a glimpse of some of the best women leggings and tights from D&G at Dynacart.
Black Wool Stretch Tights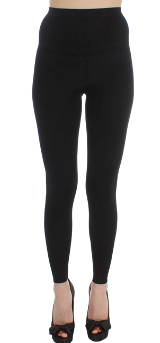 Women prefer wearing tights for a lot of purposes. A major one among them is to keep the legs warm and comfortable when it is very cold outside. In such situations, the tights can very well be worn under a dress or trouser as well. This black wool stretch tight from D&G can serve your purpose like nothing else. It fits you perfectly and exudes warmth. The lightweight woolen material will hardly make you feel that you are wearing something tightly fitted.
Pink Stretch Waist High Tights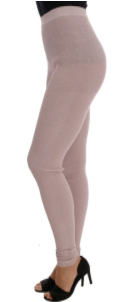 Tights are usually stretchable and that is the reason why they are the most popular gym or workout clothes for women. In this pink colored stretch tight from the brand, you can do all your exercises with utmost ease and flexibility. The waist high design ensures that the pants do not slip a bit even if you are jogging or running. When it comes to Dolce & Gabbana, the style quotient has to be very high and the same holds true for this piece of clothing as well.
Gray Cashmere Stretch Tights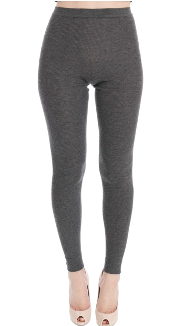 If you are really fond of tights and prefer adding as many as possible to your collection, then do not miss out on this gray cashmere stretch tight from Dolce & Gabbana. The cashmere is essentially soft and lightweight and has a shine to it that makes you look stunning in these tights. You can wear it on trips, while working out or just relaxing at home during the winters.
Dynacart puts up offers on premium branded clothing and accessories every now and then. Also, their wide range of items makes buyers spoilt for choice. So, hurry up and visit https://dynacart.com to shop for tights, stockings, socks and more from Dolce & Gabbana.