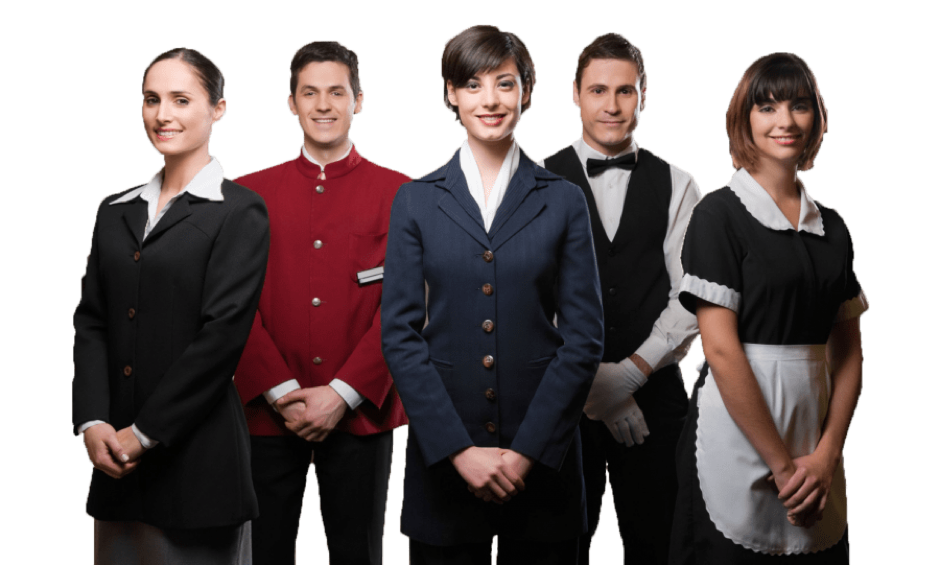 One of the important aspects of the hospitality industry is creating a good first impression. This is often done through the design and décor of the hotel or restaurant, but another important factor is the uniforms worn by the hospitality staff.
Hospitality staff uniforms can play a big role in creating the right image for your business. They can help to make your staff look more professional and approachable, and they can also help to create a sense of unity among your team.
In this article, we will discuss the importance of hospitality staff uniforms in creating first impressions.
First impressions count:
Hospitality uniforms can play an important role in creating first impressions when it comes to customers and potential clients. If you have a good impression of someone, they are more likely to return or recommend your business to others. This is especially true for any restaurant that customers visit multiple times over a week or month.
Create a sense of unity:
A sense of unity among your staff is important in creating an excellent first impression with customers. When customers see that all members of your staff are wearing matching uniforms, they will feel more comfortable with them and will be more likely to trust them with their needs. A uniform also helps to ensure that you have a consistent level of service across all areas of your business.
Build staff confidence:
One of the important aspects of hospitality is building customer loyalty and satisfaction through exceptional service. To provide excellent service, you need to have a team that feels confident about their work and themselves. This is where hospitality uniforms come into play. When your staff wears comfortable and well-fitting uniforms that make them feel good about themselves, it boosts their confidence in what they do which means they are more likely to give great service.
Create the right image:
When dealing with customers, it is important that they feel welcome and comfortable in your establishment. You want them to feel like they belong there so they will return on future visits, leading to increased profits for your business. One way you can do this is through appropriate hospitality staff uniforms that reflect your brand identity and make people feel welcome as soon as they walk through the door.
Professionalism:
Staff uniforms can help employees look more professional by ensuring they always look neat. The materials used to make your uniforms should be comfortable and breathable so that staff members aren't sweating through their clothes all day. Your uniform supplier should also ensure that their designs are flattering on all body types so that everyone feels comfortable wearing them on the job.
Unity among employees:
When choosing a uniform for your employees, everyone must feel like they belong together. If you choose well-thought-out uniforms, it will be clear which staff members are from different departments without asking them directly. This can help to create a sense of unity among your employees, which will make them feel like they belong together as part of one team rather than simply being different people who work at the same place.
Brand Recognition:
You may think it's not worth investing in staff uniforms when you are just starting, but this isn't necessarily true! Even if you don't have much money to spend on uniforms, getting something simple like a T-shirt will make it easier for customers to recognize who works there and what they do.
Conclusion:
The hospitality staff uniforms you choose should reflect the identity of your business. They should make your staff look professional, and they should be comfortable to wear. By paying attention to all of these details, you will be able to create the right impression for your business.