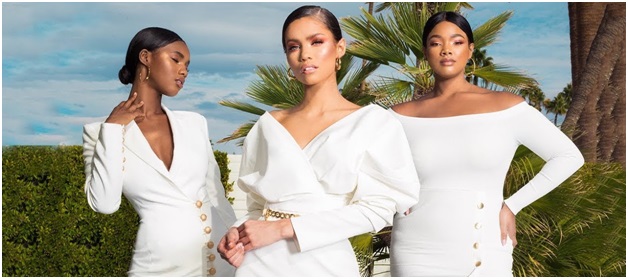 We've all been there. You're scrolling through Instagram, catching up on all the hottest trends, and you spot a gorgeous selfie of one of your favorite celebrities or influencers.  They look so on point in form-fitting, waist high jeans and an adorable turtleneck that looks like it belongs on a mannequin in a Fifth Avenue boutique.  For a minute, you feel an overwhelming sense of FOMO, wishing you had thousands of dollars to drop on an outfit that fly. We all wish for the financial freedom to look absolutely stunning every single day.  However, once you see the Fashion Nova tag in the caption, you know that your dream can soon be reality!
Fashion Nova, which launched in 2006, strives to give fans "the look" for less. The brand quickly expanded to include 5 brick-and-mortar locations and a massive online presence. Their colorful and eclectic pieces are celebrated worldwide by celebrities and non-celebrities alike. It is, however, its popularity with famous faces that helps Fashion Nova stand out among all of the other fast fashion retailers in the game.
Stars like Kylie Jenner and Cardi B are vocal fans of the brand, often promoting Fashion Nova pieces on their social media platforms for their hundreds of millions of followers. In addition, Fashion Nova has partnered with Cardi B twice to release clothing lines under her name. Of course, other brands have had famous spokespeople – well known faces that promise you can live a life as fabulous as theirs if you have the cash.
What sets Fashion Nova apart is the easily accessible price point that keeps fans coming back for more. Unlike what you might assume would be in a celebrity's closet, most of the items on Fashion Nova's website cost less than $50, a fact that both the company, and the celebrities who love it, are proud of. In a now deleted YouTube video, Cardi B herself revealed she was wearing a $100,000 watch as well as a $60 outfit from Fashion Nova. Cardi knows that it's perfectly fine to shop on a budget. You can treat yourself to an expensive watch or accessory if you want to, but it certainly shouldn't cost a fortune to simply put on a dress
Richard Saghian, Fashion Nova's founder, has been candid about the need for his customers to feel empowered by gorgeous clothes with affordable price tags. He believes that overpriced clothing does a disservice to the consumer. "It's just not right for girls to pay that much money," Richard Saghian said in a 2017 interview with Vice.  "They have enough problems as it is, you know. They shouldn't be brainwashed into paying a lot for clothes."
Fashion Nova's philosophy towards cost-effective clothing has clearly made a big splash with fans. According to Richard Saghian, three-quarters of their customers come back to shop again within 90 days. Fans adore the bright, poppy colors and the emphasis on clothing for people of all sizes. The website's Curve section spotlights stunning plus-size models sporting irresistible form-fitting and flattering looks. Fans of all sizes and body types only need to scroll through the selections to realize that this is a brand that celebrates you, no matter who you are.
Fans also appreciate the level of engagement they can expect on Fashion Nova's own social media channels. The brand regularly reposts "Outfit of the Day" posts from their followers and interacts with fans in the comments. The brand cares about their customers looking good and feeling good as well. Fashion Nova creates an environment on their social media channels of positivity and empowerment. They also care about cultivating a following using smaller influencers as well. Many content creators say Fashion Nova gifted them clothing to review on their channel and provided them with a discount code link to pass along to their followers. It's great to see a brand that rewards loyalty and actively helps influencers broaden their impact.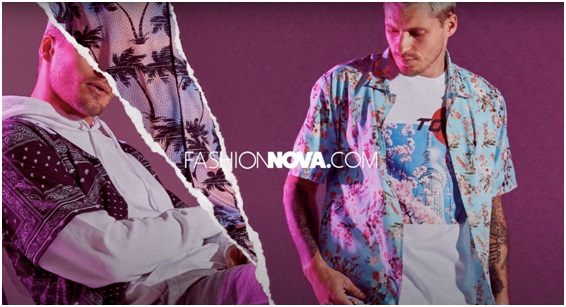 In a society where trends can come and go at a breakneck pace, Fashion Nova keeps things fresh with new product releases year round. Fans can expect 500-600 new pieces on the website every single week, so there is always a reason to come back and discover more favorites. The brand also has a diverse selection of styles that fit any occasion. A Fashion Nova fan can start their day in a sleek, colorful sports bra and leggings combo, jump into a cute romper to join the squad for lunch, then slip into a sexy, curve defining lingerie set for a night with a special someone. Fashion Nova has pieces that fit their customer's style, all day, every day.
Fashion Nova is also doing what it can to lend a hand to a world in crisis. With the outbreak of COVID-19 dominating the headlines, Fashion Nova has partnered with celebrity brand ambassador Cardi B to help out those in need. In an Instagram Live video, the Grammy Award winning rapper announced the #FashionNovaCARES initiative, which is dedicated to easing their fan's financial burden during the crisis. Fashion Nova's customers are encouraged to visit the website and share how they have been impacted by the virus. Fashion Nova is reading every submission and giving away $1000 every hour to loyal fans who need a leg up in this trying time.
With their commitment to fun and chic looks that celebrate every body type at a price that won't break the bank, it's no wonder that Fashion Nova is making a huge impact in the world of fast fashion. There are plenty of places that you can visit online to spend your hard earned cash these days, but fans are turning to Fashion Nova to find outfits that make them look and feel good while still being able to pay the bills. So the next time you scroll through your feed wondering how you will ever afford to look that chic, be sure to check the tag, because looking phenomenal doesn't have to cost an arm and a leg.