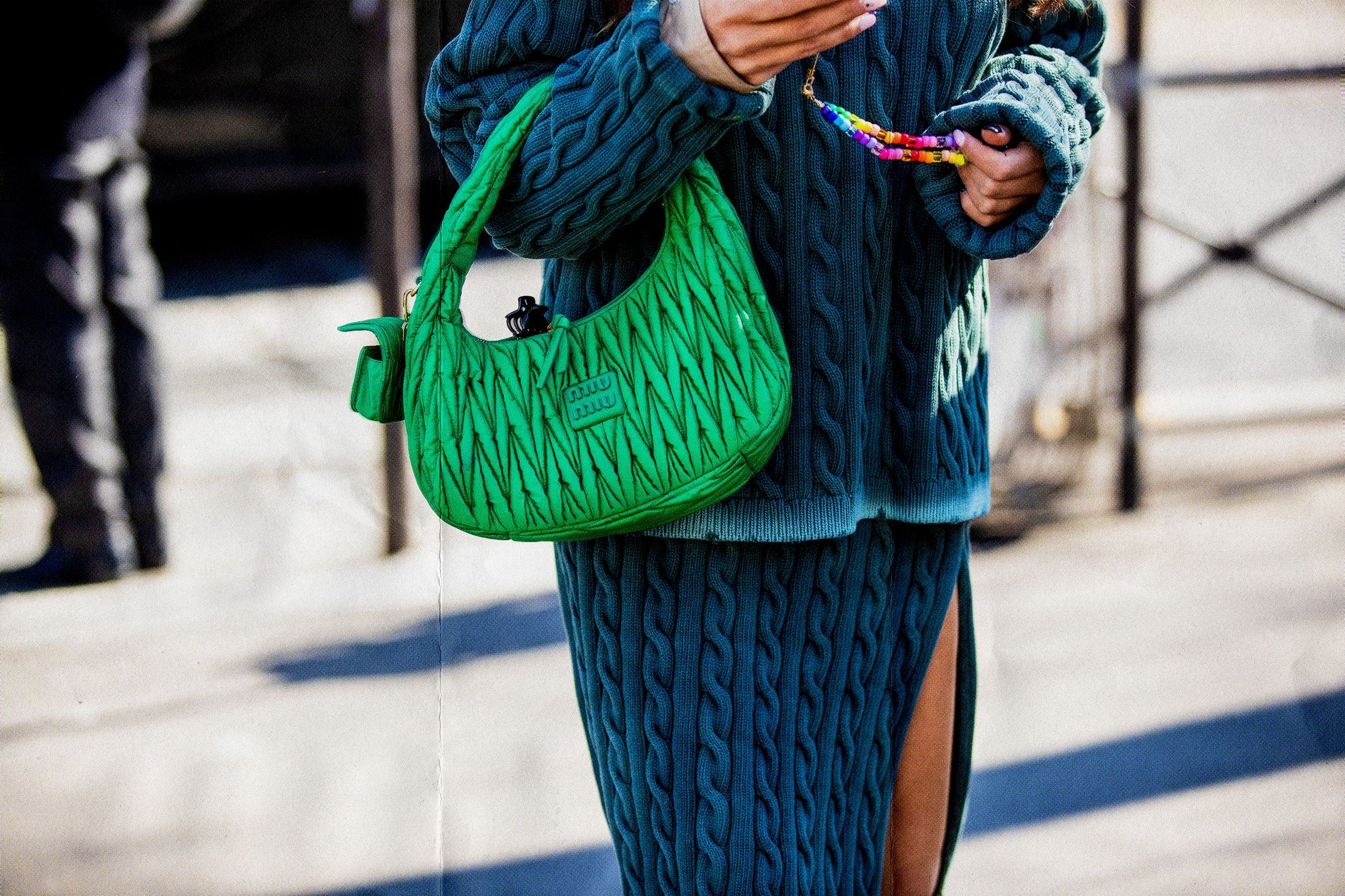 What will women's handbags look like in the year 2022? This is a question that fashion designers, retailers, and consumers alike are all asking. And while there is no definitive answer, we can take a look at trends that are emerging in the world of handbags to get an idea of what might be popular in the future. Some of the biggest trends we're seeing include sustainable materials, minimalistic designs, and pop culture-inspired looks. So whether you're looking for a new purse to invest in or you're just curious about what's coming down the pipeline, read on for a sneak peek at the hottest handbag trends for 2022.
The Top 5 Handbag Styles for Women in 2022
When it comes to fashion, there are certain trends that come and go. And while some looks are timeless, others are definitely more of a passing fad. So, what will be the top 5 handbag styles for women in 2022? Here's a preview of what we think will be big next year:

1. The Oversized Tote: This style of bag has been gaining popularity in recent years and we think it'll only continue to grow in 2022. Perfect for carrying all your essentials (and then some), the oversized tote is ideal for busy ladies on the go.

2. The Statement Clutch: Who doesn't love a good clutch? Whether you're hitting the town for a night out or attending a formal event, a statement clutch is always a chic accessory. In 2022, we predict that bold colors and unique designs will be all the rage.

3. The Structured Satchel: If you're looking for a sophisticated handbag that's both stylish and functional, look no further than the structured satchel. This type of bag usually features several compartments and pockets, making it perfect for storing everything you need throughout the day.

4. The Mini Bag: While large handbags certainly have their place, sometimes you just need something small and convenient. That's where the mini bag comes in handy! In 2022, we expect to see lots of fun and trendy designs from this style of purse.

5. The Backpack
The 5 Best Colors for Women's Handbags in 2022
When it comes to handbags, the options are endless. But when it comes to finding the perfect color for your bag, it can be a bit more difficult. With so many different shades and hues to choose from, how do you know which one is right for you?

Luckily, we've done the research for you and have compiled a list of the five best colors for women's handbags in 2022. From classic black and brown to trendy metallics and bold brights, there's sure to be a shade that suits your style.

1. Black: Timeless and chic, black is always a good choice when it comes to handbags. It goes with everything and can be dressed up or down depending on the occasion.
2. Brown: Another classic color, brown is perfect for those who want a sophisticated look. It's also ideal for work or travel as it won't show dirt as easily as lighter shades.
3. Metallic: Metallics are having a moment right now and they're not going anywhere anytime soon. If you're looking for something eye-catching, opt for a metallic handbag in silver, gold, or rose gold.
4. Bright: If you like to make a statement, go for a bright color like red, yellow, or orange. These shades are great for adding a pop of color to any outfit.
5. Neutral: Neutrals like white, cream, or beige
The 3 Most Popular Materials for Women's Handbags in 2022
When it comes to handbags, there are always new trends emerging. However, some materials never go out of style. Here are the 3 most popular materials for women's handbags in 2022:

Leather

Leather is a classic material that has been used for handbags for centuries. It is durable, stylish, and easy to care for. Leather handbags can be found in a variety of colors and styles to suit any taste.

Canvas

Canvas is a sturdy material that is often used for totes and travel bags. However, it can also be used to create stylish and trendy handbags. Canvas handbags are usually less expensive than leather bags, making them a great option for budget-conscious shoppers.

Suede

Suede is a luxurious material with a soft, velvety texture. It is often used to create high-end designer handbags. Suede is not as durable as leather or canvas, but it does have a unique look that many women love.
How to Choose the Right Handbag Style for You
When it comes to handbags, one size definitely does not fit all. With so many different bag styles out there, it can be tricky to know which one will suit you best. Here's a quick guide to help you choose the right handbag style for you:

If you're always on the go and need a bag that can keep up with your busy lifestyle, then a tote bag is the perfect option for you. Tote bags are roomy and versatile, making them ideal for carrying all of your essentials with you on the go.

If you're looking for a stylish bag that will add a touch of class to your look, then a clutch purse is the way to go. These sleek and chic bags are perfect for special occasions or a night out on the town.

If you need a bag that's both stylish and functional, then a crossbody bag is the ideal choice for you. These bags are perfect for everyday use, as they offer hands-free wearability and plenty of space for all of your belongings.
Conclusion
As we can see, there are many different styles of women's handbags that will be popular in 2022. From large and practical bags to small and stylish ones, there is sure to be a bag that suits your taste. So get ahead of the trends and start shopping for your perfect 2022 handbag today!