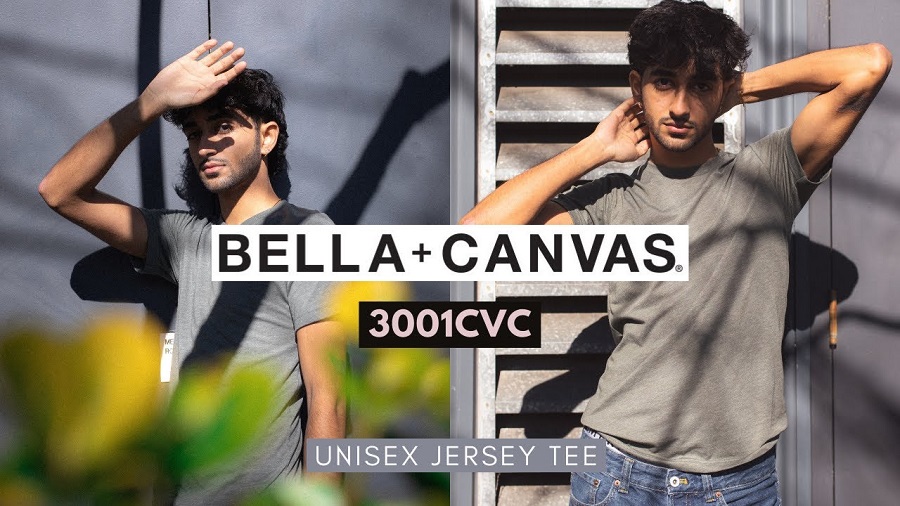 When it comes to casual wear, there's nothing as versatile and comfortable as a good t-shirt or tank. Bella Canvas, known for its quality and style, offers two standout products: the 3001CVC and the 3480. Let's dive deep into the features, benefits, and distinctive attributes of these two apparel items.
Bella Canvas 3001CVC: The Ultimate T-shirt for All
Features & Benefits:
– Made with a blend of 52% airlume combed ringspun cotton and 48% polyester, ensuring both comfort and durability.
– Tailored with a contoured side seam construction, providing a unisex slim fit.
– Comes pre-shrunk, ensuring a consistent fit even after multiple washes.
– A tearaway tag ensures optimum comfort, while also providing an option for custom branding.
– Available in sizes XS through 5XL, ensuring a fit for all body types.
The 3001CVC is not just another t-shirt; it's a blend of style, comfort, and durability. With its slim fit design, it flatters every body type, while its unique fabric blend offers a soft, worn-in feel. The shirt offers a vast color palette, catering to the diverse needs of its customers. Its affordability combined with its consistent quality makes it a preferred choice for many.
Bella Canvas 3480: The Perfect Blend of Comfort and Style
Features & Benefits:
– Crafted with 100% airlume combed and ring-spun cotton, ensuring the softest touch.
– Available in a variety of hues including neutrals, athletic heather, neons, and more.
– Built with sustainability in mind; dyed with Blue Sign certified dyes and manufactured in facilities powered partly by solar energy.
– The tear-away label guarantees optimum comfort and offers a perfect canvas for custom branding.
The 3480 Unisex Jersey Tank stands out not just because of its stylish design, but also because of its commitment to sustainability. With its comfortable fit and soft fabric, it's perfect for a day out in the sun or a workout session. Its variety in color ensures there's one for every mood and every occasion.
Frequently Asked Questions:
1. What distinguishes the 3001 from the 3001CVC?
The primary difference lies in the fabric. While the 3001 primarily offers colors with a cotton fabric, the 3001CVC majorly boasts colors with a blended fabric, ensuring a different texture and feel.
2. How does the 3001CVC's cost compare to its competitors?
Bella Canvas 3001CVC offers a balance between quality and price. While it may not be the most affordable option, it promises consistency, a vast array of color choices, and top-notch quality.
3. Is the 3480 suitable for workouts and sports activities?
Absolutely! The 3480's lightweight and breathable fabric makes it perfect for physical activities.
4. What makes the Bella Canvas 3001CVC and 3480 environmentally friendly?
Bella Canvas ensures that its dyeing processes use Blue Sign certified dyes. Moreover, their manufacturing facilities in Los Angeles operate partly on solar power and have comprehensive recycling programs.
Conclusion:
Whether you're looking for the perfect tee to complete your casual look or a tank that combines style with sustainability, Bella Canvas has got you covered. With the 3001CVC and 3480, you're not just wearing a piece of clothing; you're making a style statement. So, why wait? Elevate your wardrobe with these stylish and sustainable choices today.