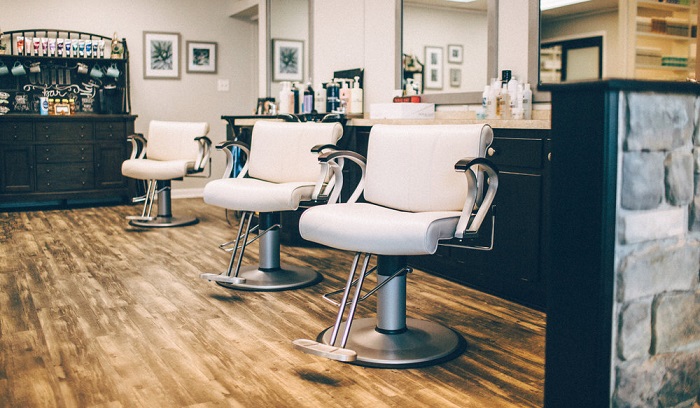 When one imagines a salon, the recliner chairs are the first thing that flashes before the eye. A salon just can't be complete without the classic salon chairs. With so many alternatives available in the market, it can be overwhelming to choose the perfect chairs for your salon. 
How do you find the most flawless chairs to install in your salon? Fret not, here we shall provide you with some tips to help you make the right choice! 
1] Comfort is key
Your clients will be sitting in these chairs for extended periods, so it's essential to select chairs that are ergonomically designed and provide ample support and comfort. Consider chairs with adjustable headrests, hydraulic base, armrests and soft cushions for optimum comfort. 
2] Budget
High-quality chairs can be expensive, so it's important to set a budget and stick to it. Keep in mind that investing in good quality chairs can actually save you money in the long run as they will last longer and require less maintenance than cheaper chairs.
3] Functionality
The type of services you offer will play a role in determining the type of chairs you need. Get chairs that allow flexibility, ease the work of your employees thereby, boosting performance and saving time. For instance, choose chairs that allow you to adjust height, rotate 360 degrees etc. 
4] Durability
You don't want to spend on chairs repeatedly as it can be an expensive affair. The chairs in your salon will be used frequently, so it's important to choose chairs that are built to last. Consider chairs made of high-quality materials, more durable and easier to clean. Additionally, consider chairs that have a warranty, so you are covered in case of any manufacturing defects. The Lanvain barber chairs can be your best bet if you want stunning variety of chairs that are not only durable but also high in quality, versatile and aesthetic. 
Choosing the perfect chairs for your salon is an important decision that requires careful consideration. Ensure you take the space of your salon into account and choose chairs that facilitate smooth movement around the space. Find chairs that complement the overall aesthetic of your salon including, color scheme, flooring, and other décor elements. 
Take time to select the right chairs for your salon and create a welcoming and comfortable atmosphere for your clients and employee, aiding in establishment of your salon as a trusted destination for beauty and wellness services.